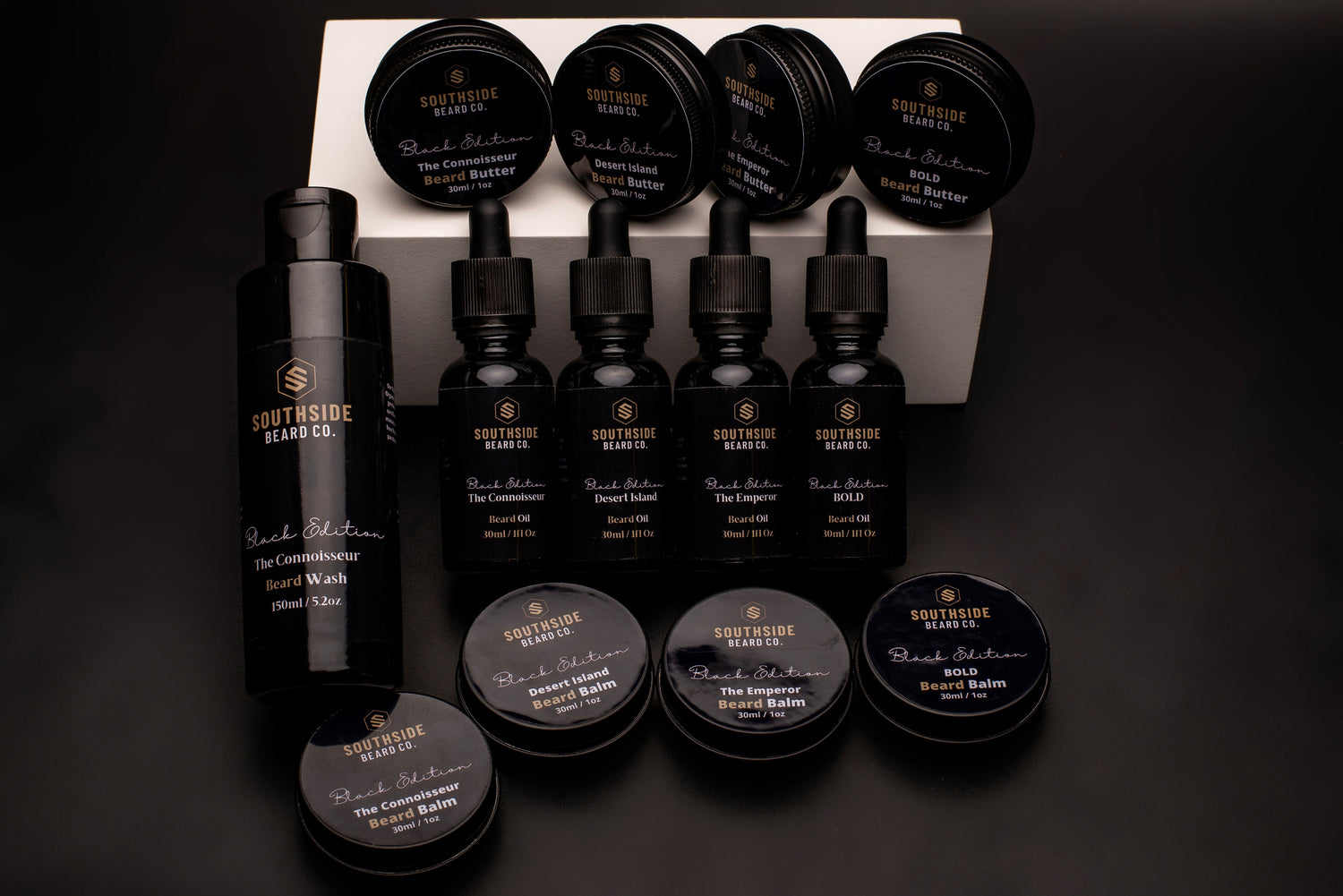 Beard Care Redefined
Take your beard care to the next level with the black edition range. Beard oils, beard balm and beard butters in 4 luxurious long lasting scents. Beat beard itch and smell good whilst doing it.
FAQ?
Are your products natural?

Our black edition beard products contain fragrance oil which is skin safe. Because the scent is synthetic we cannot declare them 100% natural. They are 98% natural. All of the other ingredients such as the carrier oils, shea butter etc are 100% natural.
Will it help my beard grow?

There are no beard products which can help grow your beard. Beard growth is determined by genetics, anyone selling growth serums or growth oil should be avoided. Products such as beard oil, beard balm and beard butter can help with your current beard health and provide the skin beneath with nourishment.
Is it vegan friendly?

All of our products EXCEPT our beard balms are vegan friendly. Our beard balms contain beeswax and are therefore not vegan friendly. We hope to test with vegan friendly alternatives in the future but for now it's our ingredient of choice.
How quick is delivery?

We use Royal mail 1st class for most of our orders. You can expect to receive your order within 1 to 2 days. See our shipping policy page below for more information.