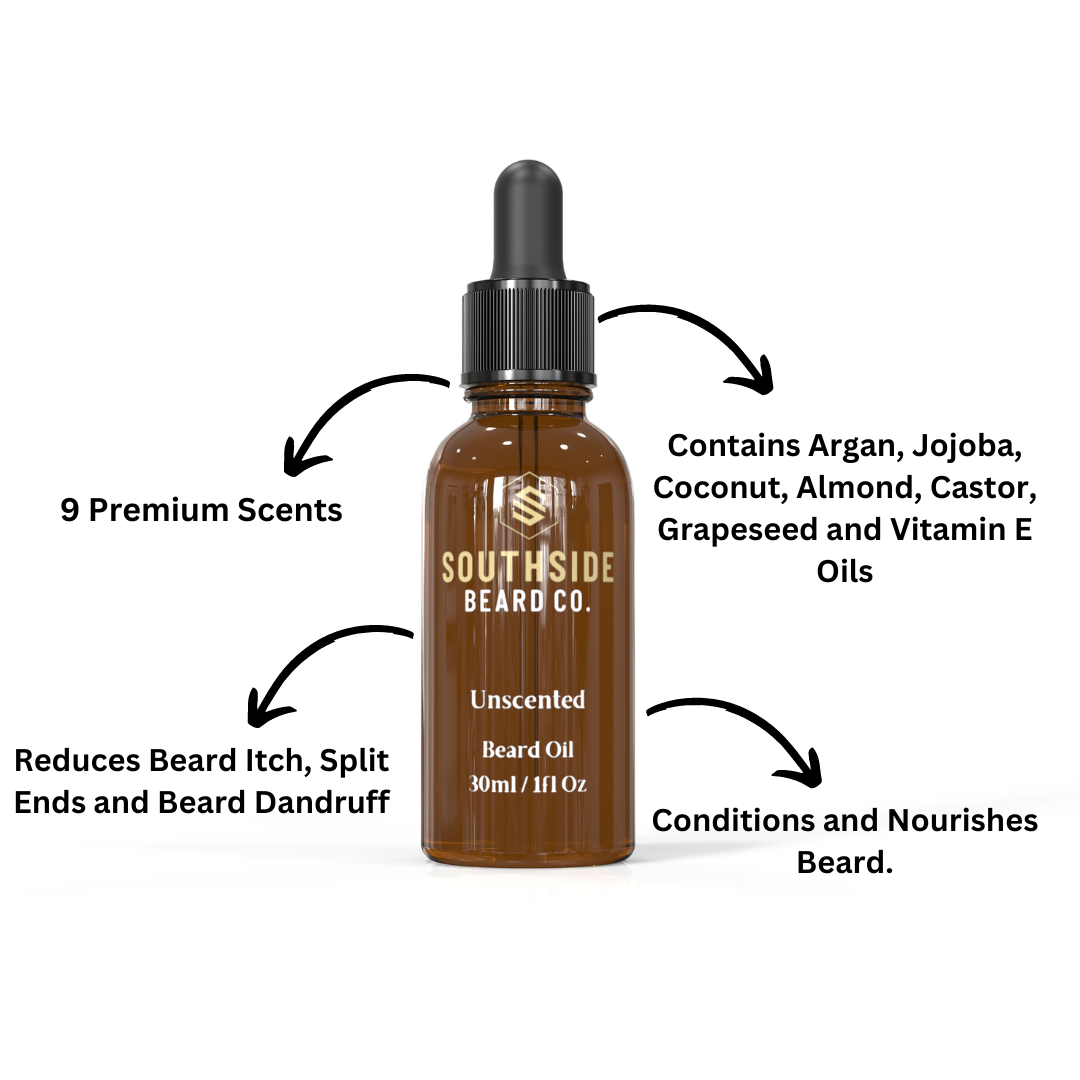 Introducing our exquisite collection of scented beard oils, a must-have for all grooming enthusiasts. Enriched with a medley of nourishing oils, including argan, jojoba, castor, vitamin E, grapeseed oil, sweet almond oil, and coconut oil. Our beard oils provide the ultimate grooming experience. Each ingredient is carefully chosen to deliver maximum benefits, promoting healthy beard growth and providing essential nutrients to keep your facial hair in prime condition.
FAQ?
Are your products natural?

All of our beard oils contain 7 natural carrier oils. The essential oils used in our normal range are also natural and certified. Our black edition beard oils use fragrance oil that is skin safe and certified therefore we cannot declare them 100% natural.
Will beard oil help my beard grow?

No. Beard oil cannot help your beard grow. Beard growth is determined by genetics, any beard oil claiming to do so should be avoided. Our beard oil contains oils which help with beard health and promote healthy skin beneath the beard. It doesn't contain magic.
How to use?

Our beard oils come in a 30ml amber glass bottle which help keeps UV light out and stop it from damaging the goodness inside. It also comes with a helpful little pipette which you can use to estimate drops into your hand. We advise 3-5 drops but more can be used depending on beard length. A small amount really does go a long way.
How quick is delivery?

We use Royal mail 1st class for most of our deliveries, so you can expect your parcel to come within a day or two of ordering. For further information check out our shipping policy page below.